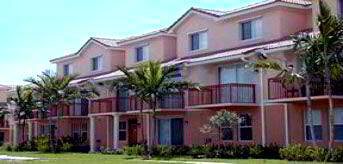 Delray Beach Apartments are running reduced rent specials and low move-in deals right now! Apartments in Delray Beach Florida offer free rent and move-in specials daily and this means you can save a ton of money on a beautiful new apartment or town home. Delray Beach has dozens of apartment communities available and we know them all. We contact the apartments daily to find out the latest specials and availabilities so you don't have to spend your time doing what we already do for you. We are a completely free service and working with us only benefits you. We have details about the properties that you can't find anywhere else because we have visited all of them personally. Whatever your needs are, we can help find what you are looking for in just a few short hours. Looking for something special? Don't waste your time calling or visiting every place in town to find it, we probably already know where it is, if not, then we will find it for you!
Delray Beach is a beautiful place to live, it's only a few blocks from the beaches and Delray's downtown area is bustling with activities and nightlife. The "Downtown Delray Beach Master Plan" which offers a unification and renewal of the cities business districts promises to make Delray Beach an unparalleled place to live. The renal properties in Delray are some of the most beautiful places to live and offer a whole array of amenities.
We are here to help you find the apartment in Delray Beach that you want to live in, that is our only goal. We have many more properties in our inventory than are listed here and can help you find what you are looking for. Our rental specialists are quick and friendly and know the area well, it's what we do! Whatever you needs are we can find what will make you happy, and probably save you some of your hard earned money too. It's not easy finding a new place to live, and that is why we are here to help. Just contact us by filling out the information form and we will contact you shortly. Your information is never shared with anyone and will not end up on anyone's email list.
2 Months Free!
Delray Beach Apartments and Town Homes. 1, 2 & 3 Beds
1/1/1 From $1050
DB141

---
2 Months Free!
Delray Beach Apartments and Town Homes. 1, 2 & 3 Beds
1/1/1 From $1117
DB153

---
$2100 Off Rent!
Delray Beach Apartments. 1, 2 & 3 Beds
1/1 From $1059
DB154

---
$500 Off Rent!
Delray Beach Apartments. 1, 2 & 3 Beds
1/1 From $960
DB144

---
1 Month Free!
Delray Beach Apartments. 1, 2 & 3 Beds
1/1 From $810
DB143

---
1 Month Free!
Delray Beach Apartments. 1, 2 & 3 Beds
1/1 From $855
DB145

---
1 Month Free!
Delray Beach Apartments. 1 w/den, 2 & 3 Beds
1+den/1 From $920
DB142